Design & prototype
WebVR scenes.
Ottifox helps you visually design and prototype WebVR scenes, without writing code.
Spend more time on design
Traditional 3D apps are powerful but complex. They require a significant investment of your time to learn them. Ottifox takes a different approach.
The UI is inspired by modern design apps, like Sketch and Origami, but tailored for VR. The result is a new design app for designing Virtual Reality, but that's quick to pick up.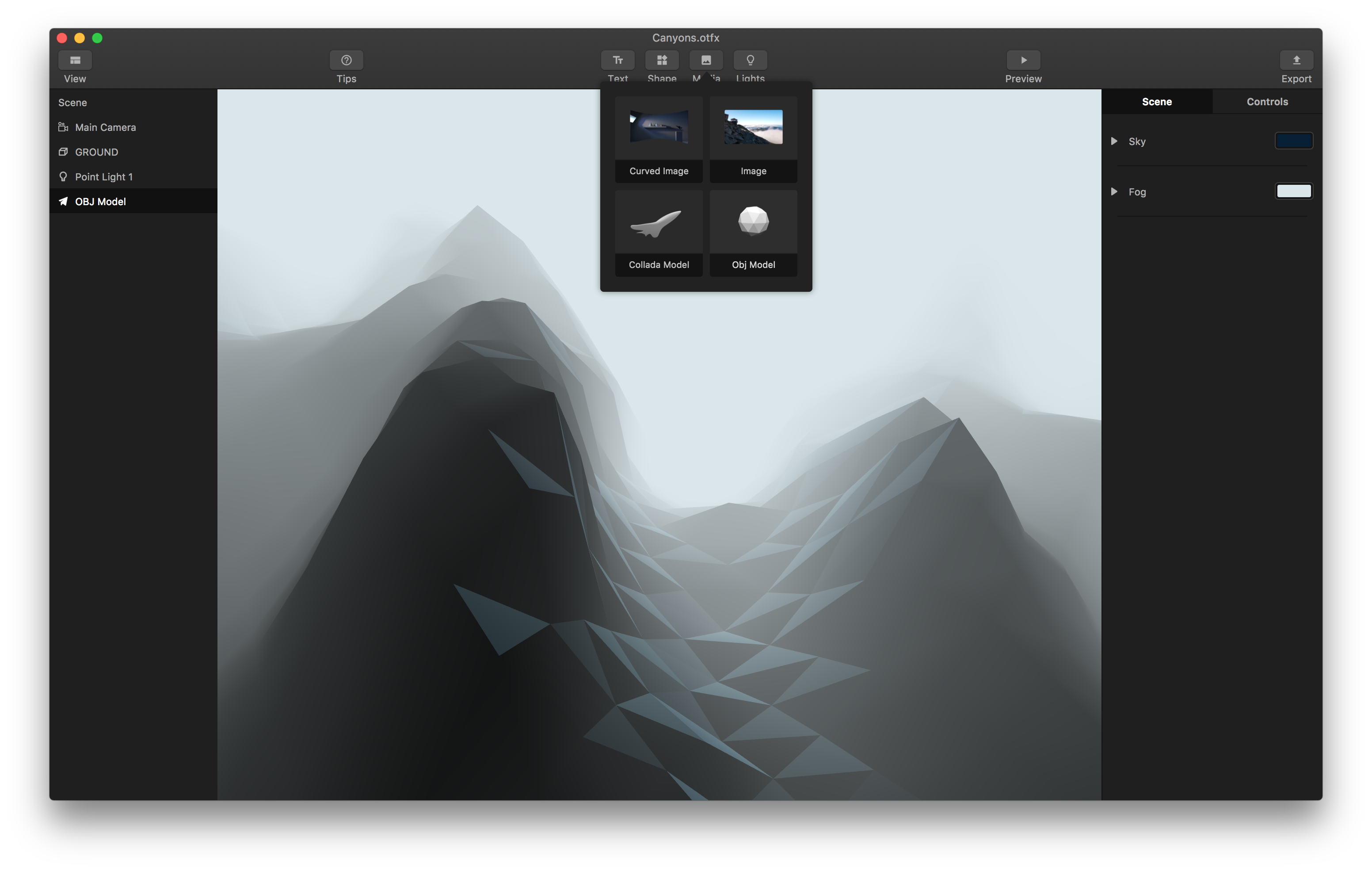 Ottifox takes the interaction model from first person games, where you walk around using the W, A, S, and D keys, and combines it with a UI that feels familiar to designers.
Design for VR
You can import 3D models to populate your scene, Ottifox supports the Collada format and .OBJ models like the ones created in Google Blocks.
You can add fog, point lights and ambient lights to attract the viewer's attention, provide depth, and to set the mood for the scene.
Ottifox comes with a set of Google Fonts and other community fonts, converted for WebVR. Including Gidole, a DIN inspired font for readability.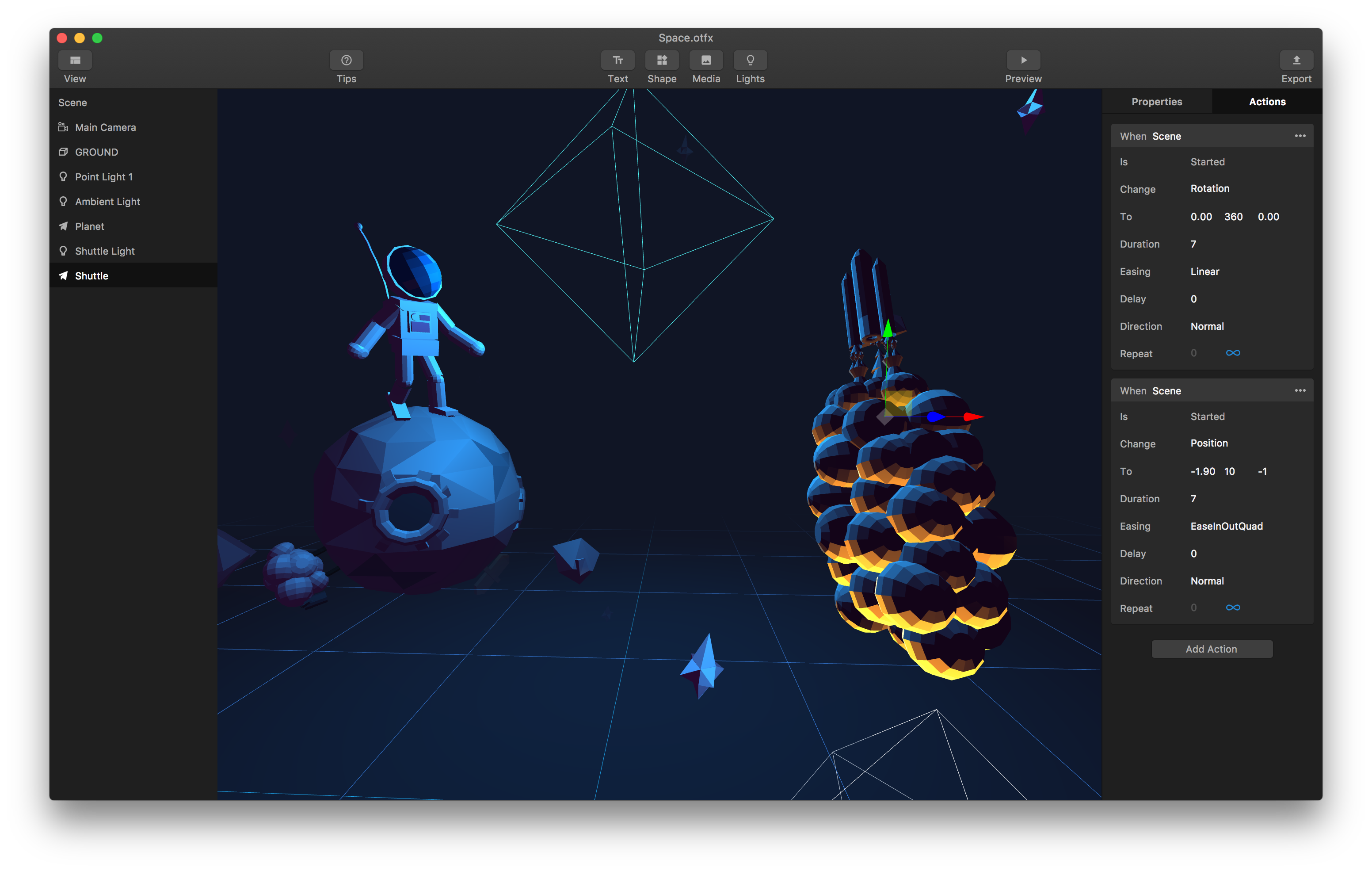 Craft interactions
You can add interactions without writing code. The interaction UI is inspired by visual programming tools like Origami, but made simpler.
You can enable a fuse cursor for Google Cardboard. Trigger animations to occur when the scene starts or when an object
is clicked.
Customize the action properties to include a delay, easing, and how many times a behavior repeats. Under the hood, animations are built with anime.js.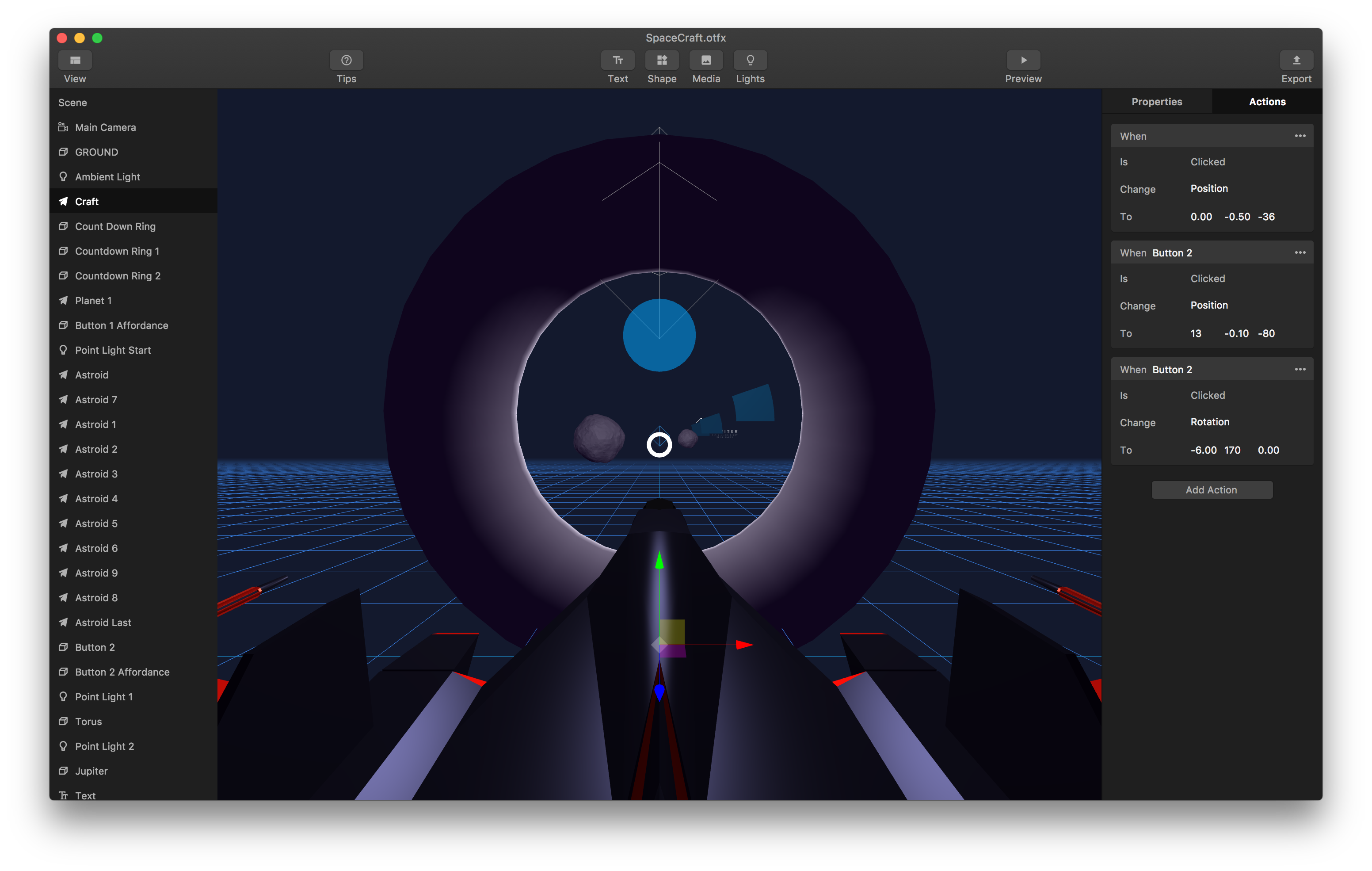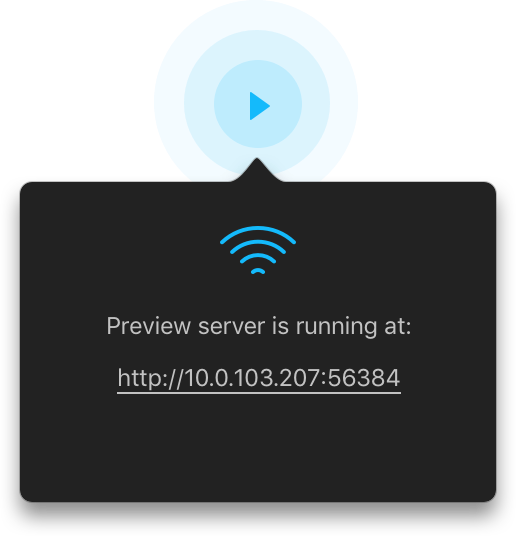 Share over wifi
Ottifox has a built in preview server, so that you could test your designs and prototypes on your phone with Google Cardboard VR. No need to upload the files anywhere.
The preview server also allows you to share your designs with people on the same wifi network, like your co-workers. Just send them the generated session URL.
Export to A-Frame
Ottifox exports to HTML, CSS, and A-Frame—the open source framework for WebVR. It has a growing community of over 4,500 designers and developers.
The exported code is clean and readable. Ottifox exports semantic tags, along with human readable IDs, so that you could take the code further if you wanted to.
Get started with Ottifox
Download the free 14 day trial. Available for macOS Sierra 10.12 or higher.